Getting Started:
Creating your first script can involve a number of different things. In this section, we are going to cover the basics of building a script that most users will find helpful. We won't get into the deep details or advanced editing with this. Instead, we want to make sure you have a solid guide for getting started. If you haven't completed the Installation and Setup (https://www.mediashout.com/docs/mediashout-7-user-guide/getting- started/installation-and-setup/) page yet, we encourage you to do that before building your first script.
With MediaShout 7 open to the Launch Screen, simply click the button for

Create a New Script

in the top left.

As a note, you can also go to the File Menu->New Script or use CTRL+N to create a new script. There are many

more

Hot Key Combinations

like this to make creating and building your presentation very easy.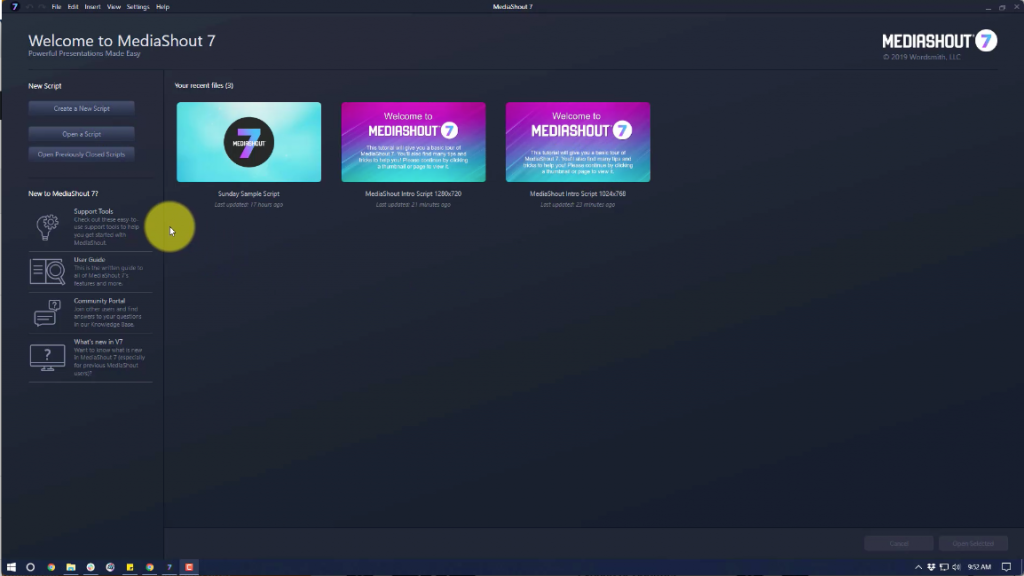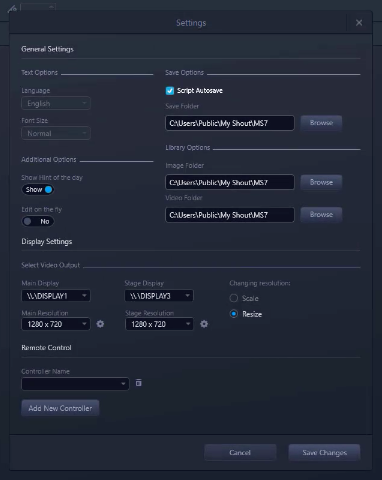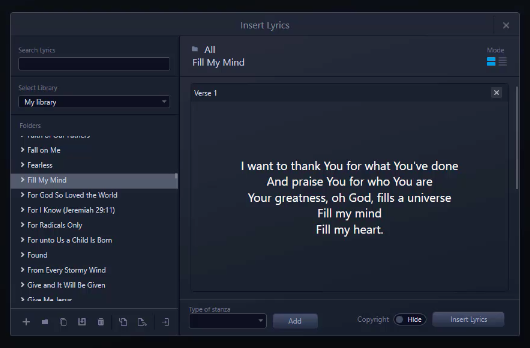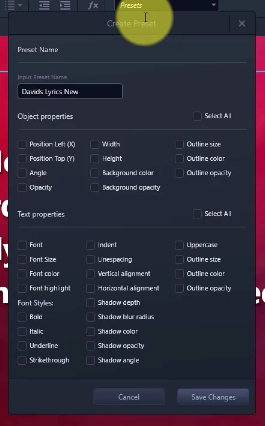 Apply a preset:
To apply a saved Preset, simply select another Text Box and click the Preset drop-down and choose the Preset you want to apply. That's it. You can save and apply Presets for different object types, too, including images and videos.
Combining Presets with the Apply Formatting to All Pages will allow you to format your Cues quickly and easily. For each of your lyrics, just follow the above for setting your background and formatting and you are all done with lyrics. Let's move on.
Text and Media Cues:
For preparing for our Sermon Slides, we can use a Blank Cue to start. 
To insert a Blank Cue, click the Blank Cue Icon in the Main Ribbon, give it a name, and then press Create.

Insert a Background just like you did for the lyrics earlier by going to the Layers Tab and clicking Background.

Then, insert a regular Text Box by clicking the Insert Text Box Object icon in the Main Ribbon.

From there, type any text into the new text box (like a sermon title or point).

Just like with Lyrics, you can now apply formatting and styles from the Edit Ribbon above the Edit Area. As a reminder, you can create Presets for any Text Box formatting that you might be reusing to save yourself time.

Now add another Page to this Cue by clicking the "+" button below the Cue Thumbnail. You can copy the text box from the first page and paste it on the second page by using your right-click context menu or the Hot Keys CTRL+C (Copy) and CTRL+V (Paste).
You can also add a Media File (like an Image or Video) to this page by clicking the Insert Media icon in the Main Ribbon. This will open a Windows Explorer box where you can select any media file on your computer. Once inserted, you can resize, crop, or edit it as you wish using the tools in the Edit Ribbon. Note: If your media files are in the folder that you set as your Library early on, then you can go to the Library Tab in the Control Screen and drag and drop images and videos from the Library Tab directly into the Edit Area to add them as objects. Just like with text boxes, you can also use the FX Window with Images and Videos to add an outline, shadow, or even filters with images.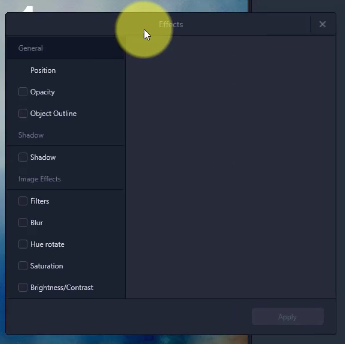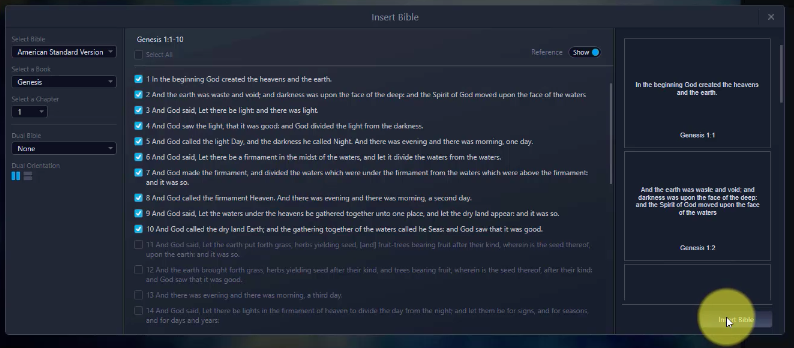 Please follow and like us: