MediaShout 7 gives you a couple of different ways to play your presentation. You can choose which one best suits your needs.
First off, there are two different views of the Control Screen that allow you to play your presentation. One is the Edit View (the view we have been working in to create your first Script) and the other is the Presenter View. To play Cues or Pages in the Edit View, simply click the blue play button under the Cue Thumbnail to fire the first Page of the Cue to the displays. If you want to fire a specific page, as you hover over the Page in the Cue, you will see a blue play button to the right of the Page name. Click that blue play button to fire that specific page to the displays. As a note, clicking anywhere on a page except the blue fire button will select that page in the Edit Area but not fire it your displays.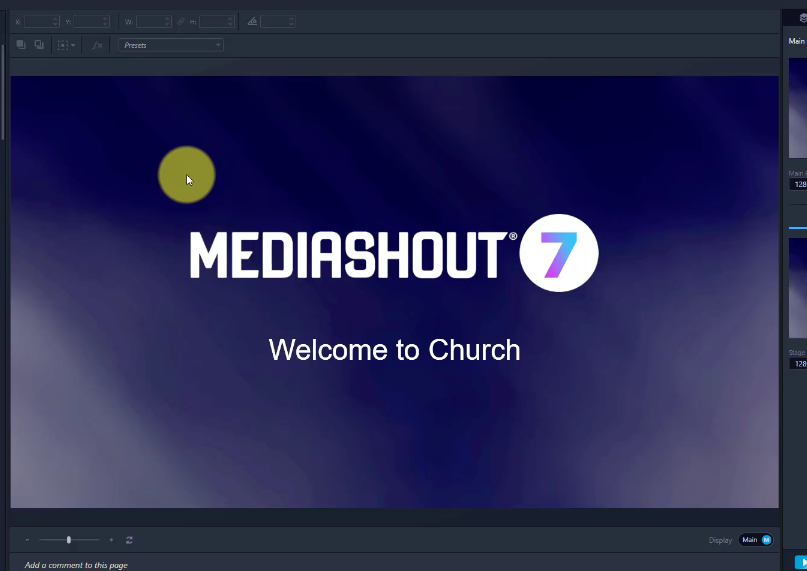 Switch to Presenter View
You can switch to the Presenter View by going to the View Menu->Mode->Presenter View. You can also use the Hot Key CTRL+ALT+V to switch between the two views quickly. While in Presenter View, you can again, click the blue play buttons under the Cue Thumbnail or in the Page names in the Script Area on the left, but you may find it easier simply double-clicking the Thumbnail of the Page in the middle of the Control Screen. This Presenter View is designed to be an easy format for seeing many cues and pages of your script and allows for easy firing of any Page at any time. There is a zoom function in the top right that will allow you to adjust the size of the Thumbnails in the Presenter View. You can also switch to a text-based list view in the Presenter View that is a throwback to MediaShout 5 and earlier days.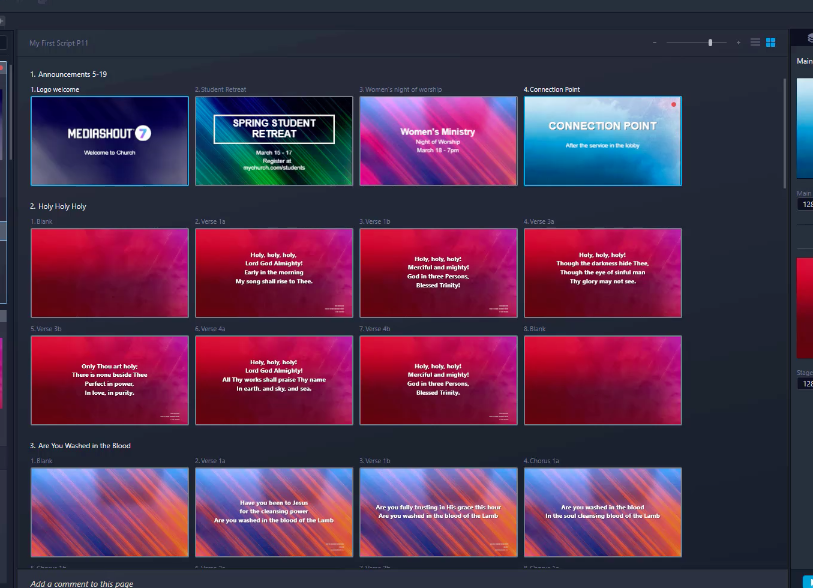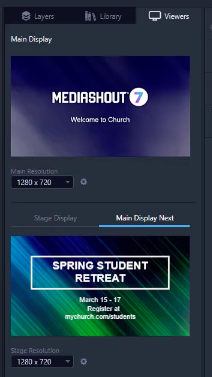 Please follow and like us: